Passenger Comfort with DILAX
When cities grow, not only does the number of inhabitants increase but the volume of traffic does as well. Buses, trains and trams are already the best way to move through urban areas today. And these mobility services will play an even more important role in the future. But does everyone know that? No, because many only get on board when public transport services offer a convenient and enjoyable experience.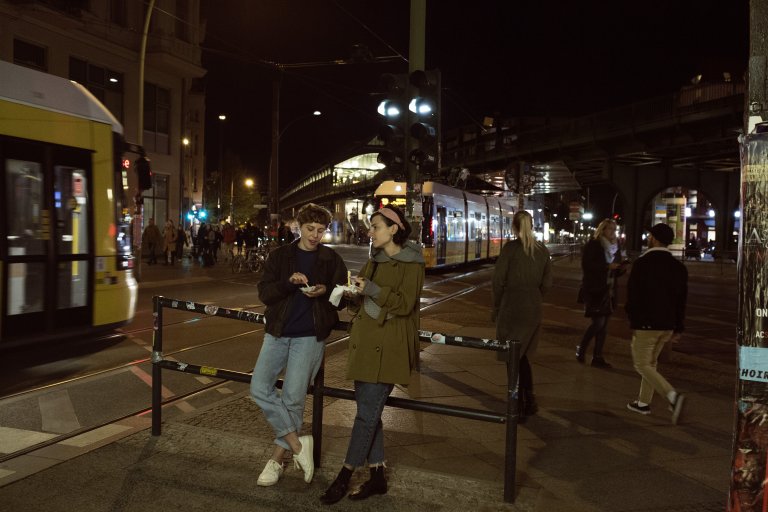 We don't do anything just because it's the sensible thing to do. We want it to be pleasant, nice and comfortable as well. That's only human and it remains the biggest obstacle in getting motorists to make the change to buses and trains.
When streets are congested and there's a lack of parking spaces, driving your car is no fun. But even then, it's still comfortable: I still have a seat, it's as warm as I want it to be, I can listen to the radio and make phone calls without being disturbed. This might be a good choice for individuals, however for a rapidly growing city it is not. The city doesn't need more individual traffic, it needs less.
When do I stop using my car and start taking the bus?
More public transport would be the solution but it would need more passengers as well. We want to turn this possibility into a reality. And passenger comfort is a critical factor for making the switch and getting on board. Passenger comfort must be a priority for transport operators. In Scandinavia, this is already the case.
Relaxation
For the stressed out city
Wherever there is less individual traffic in the city, it is more beautiful. The city relaxes and so do its citizens in turn. They rush and stroll about, they jog and walk on the streets, they meet up on squares, play, laugh and chat in front of buildings.
The background noise is quieter, the air cleaner, there is more room for pedestrians, strollers and walkers as well as cyclists, skaters and scooters. Even business improves.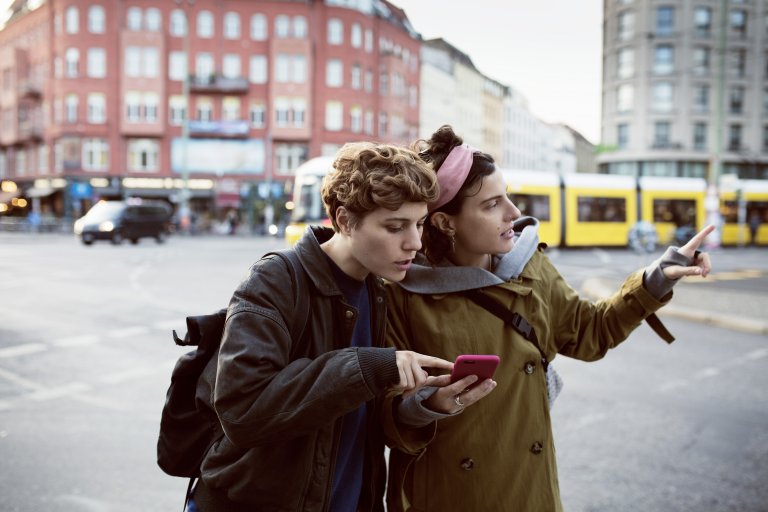 Comfort zones
What feels good?
But how do you create this city? Comfort sounds like a luxury but it isn't. Comfort is a basic quality of mobility. When you can get to your destination faster and more easily on foot, then even walking seems very comfortable to us.
For longer stretches, comfort means:
Someone is driving me and I'll definitely have enough room for myself and my bag, my shopping or the stroller and can discreetly make phone calls via my headset without others listening in.
Performance and service themselves are the basis. Reliable, punctual subways. Clean and well lit. Human-oriented design, easy boarding and alighting. If transport operators want to grow, social comfort and psychological comfort have to be improved in order to attract more passengers.
Using local data
For they know, what they do
When I want to change something in my city, first of all I should know what that is exactly. How crowded are my buses? At what times are most people traveling in them? Where do they come from and where do they want to go? How much time does entering and exiting vehicles take? Can I increase a line's frequency of service even more?
This is our area of expertise at DILAX. With us, you collect local data in your network and create analyses that help you make the right decisions. Decisions that will improve passenger comfort in buses, trains and trams, in regional traffic in the city and the surrounding region.
And it can be done in real-time and on a daily basis. The data can even be used proactively. Our data and analyzes are a useful decision-making basis for medium-term and long-term measures as well. Because they help you realize what exactly needs to be done to provide a city's citizens and visitors with a convincing range of services for getting on board buses and trains.
Benefits
Investing in passenger comfort pays off for everyone.
Satisfied customers: People who like taking the bus and the train will become loyal customers and you want to have as many of them as possible.
New customers: When word gets around that the public transport mobility services are comfortable and relaxed, many more people will get on board.
Growth on all lines: Where there's increased demand, services have to be expanded.
Improved quality: Customers will take note and reward you with loyalty and a positive attitude towards public transport.
Why is this important?
Status analysis
Comfort as a standard in buses and trains
"Despite being one of the most important determinants of public transport demand, convenience is often neglected in transportation systems' design and assessment of operational performance"
by Şükrü İmrea, Dilay Çelebi in "Measuring Comfort in Public Transport: A case study for Istanbul" comfortmobility
Nobody said it would be easy to design local and regional public transport. But it's possible and you can do even better. With the right priorities. Passenger comfort is as important as punctual, reliable service and up-to-date information. It's a sign of quality.
In order to know the level of comfort a public transport line offers, you can measure various criteria. Local data, the data from your vehicles and lines, can provide the necessary information. With these insights into everyday operations, DILAX supports you in developing and checking passenger comfort.