It not only takes courage and ideas to prove yourself amid tough competition, you also need reliable data. DILAX Enumeris is an analysis software program that intelligently analyzes the numbers and visualizes your store's performance.
Data for shopping concepts
remaining attractive in the future
Efficient marketing measures and investments are vital to survival. Where and how do I invest properly? It needs to pay off. We deliver and link local data, and DILAX Enumeris is our innovative software solution that turns that data into knowledge – knowledge about your customers that enables you to optimize relevant touch points, reduce pain points and successfully implement online or digital marketing measures at the POS.
DILAX Enumeris consists of 3 packages with a total of 9 modules that can be individually configured. The software can be easily integrated into existing infrastructure and provides relevant figures – quickly and reliably.
Visitor traffic: Determine how many customers visit your business on a daily and hourly basis. This provides you with a baseline for all comparisons and assessments that contribute to cost-effectiveness.
Energy efficiency: Adjust your energy consumption to the actual real-time occupancy of the area, thus reducing your energy costs.
Store performance: Compare important KPIs per store – sales and average transactions, dwell time, return rate, capture and conversion rate – and identify your top and low performers. This increases performance and profitability.
Area productivity: Analyze the customer journey in detail: which areas are highly or less frequented. Recognize the potential of hot spots and revitalize cold spots.
Staff planning: Link staff planning and visitor frequency data with your conversion rate. Schedule your staff proactively in relation to sales and peak hours.
Expansion planning: Evaluate passer-by frequency and capture rates and recognize the real potential of your favored new location.
Marketing efficiency: Evaluate the efficiency of your online and offline marketing campaigns and calculate ROI – based on valid numbers.
Customer service: Detect long waits at fitting rooms and checkouts quickly and react in time, thus increasing customer satisfaction.
Shopper profile: Specifically target your customers: link socio-demographic data with cross-shopping behavior across departments, stores and the entire customer journey – online and offline.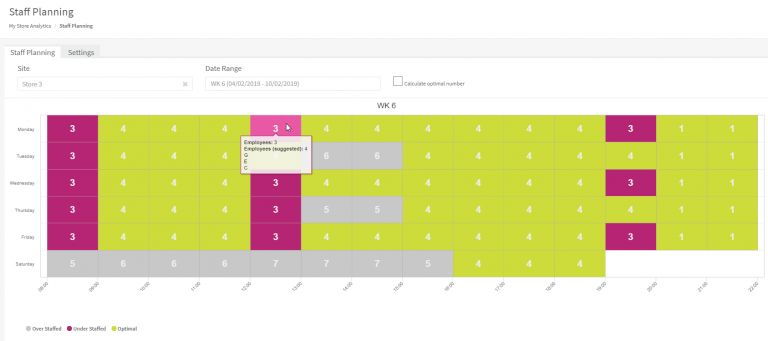 Local Data
become allies in a competitive marketplace
With all KPIs at a glance, you can quickly understand what your customers wants, what they will find in the store and what's lacking. Local data enables us to make comparisons, diagnoses and predictions that create facts, enable quick action and create moments that your customers will remember.
Enumeris simply explained
The most important features at a glance