Using Open Data for Customer Satisfaction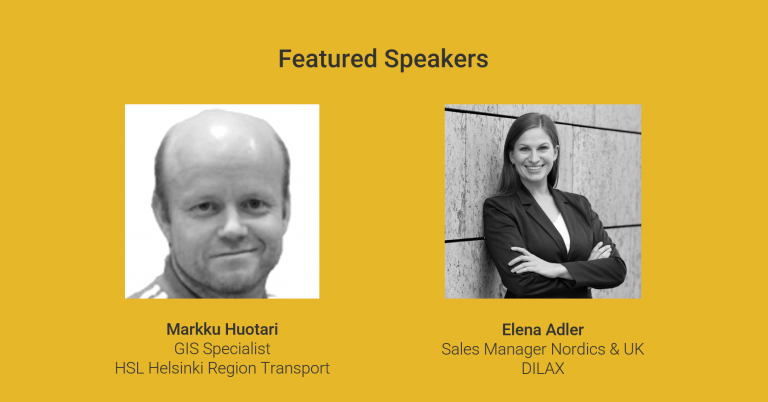 Using Open Data for Customer Satisfaction
Watch the recording of this DILAX Lab
Today we generate data at every turn. With cell phones in our pockets, cameras and sensors in places, in rooms and vehicles. Whether on foot or in the car, on the bus or in the supermarket - Google maps peak times and shows the traffic jam faster than some satnavs. For us this is just a practical way of using data. We use data to find the fastest route from A to B, the best travel time, buy tickets at low prices and decide to walk to one stop instead of waiting for the delayed tram.
Data is also very valuable for local public transport. It helps with error analysis and enables business games and solutions. Which routes are less frequented and which are overloaded? Which buses have no chance of arriving on time because they are stuck in the commuter traffic every evening? Where do most of the passengers who change at Town Hall Square come from and where do they want to go? With data we can recognize and understand how people use local public transport and ultimately influence their behavior through new offers. That makes mobility data very valuable.
But what happens if this data does not only remain with the transport company and the municipality that collected it, but is made publicly accessible as open data?
Click here to watch the DILAX Lab on demand. (conversation in English)
Geodata for customer-centered traffic planning
We talk to Markku Huotari about this in the DILAX Lab. He is a specialist in geographic information systems (GIS) for the Helsinki Public Transport Authority HSL. GIS offers a variety of analysis options for the spatial location of information and combines geodata with company or market data, for example. The fastest route between two points is determined, the catchment area for a specific stop is recorded or the best route for the winter clearance service is suggested.
Not only HSL but Finland is a front runner in digitization and has long been using open data as a standard. Open data has even been used for political participation. The heckling of members of parliament, for example, has been documented and made accessible for a number of years. This publication makes the personal relationships between the members of parliament transparent.
Be where passengers get on
The transport authority HSL, which manages local public transport in the Helsinki region in the south of the country, is also concerned with personal relationships with its passengers. In addition to the capital itself, the region also includes other cities such as Espoo, Vantaa and Kauniainen and has around 1.3 million inhabitants, one fifth of the total population of Finland.
HSL uses the collected data primarily to regularly check and optimize its own range of services. "Picking up customers where they get in," is how Markku Huotari calls it.
Part of this strategy is the HSL app, with the route planning tool Digitransit, showing the fastest route from A to B and a ticket platform. Unsurprisingly, Digitransit is also open to free use. European cities such as Turin, Ulm and Herrenberg near Stuttgart have already made use of this offer and developed their own apps based on Digitransit.
The DILAX Lab takes 30 minutes. If you have any questions that we should answer in this DILAX Lab, please write us what you would like to know: webinar@dilax.com.