Webinar
Thursday, October 28, 2021
2 pm CET
Zoom-Meeting
How does the bus become faster than the car?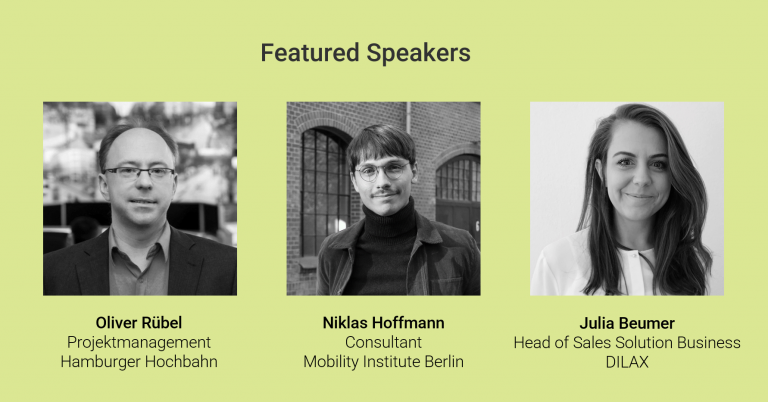 Bus and rail must become faster
In major German cities like Berlin and Hamburg, getting from A to B by bus and train takes almost twice as long as travelling the same distance by car. This is the result of a recent study by the Mobility Institute Berlin. However, travel time plays a decisive role when choosing a mode of transport. Fast public transit is therefore a prerequisite for a successful transformation of urabn mobility.
5 minutes to the next mobility service
This is where the sustainable mobility strategy of the Hanseatic city, now known as "Hamburg-Takt", comes in. Routes within the city shall be made easier, mobility shall become more environmentally friendly, and the transportation network will be expanded by 2030 so that all Hamburg residents can reach a public transportation service within five minutes. No more studying timetables and meticulously planning routes through the city - that sounds good. But how will this be achieved?
Here you can watch the DILAX Lab from October 28.
To guarantee the "five minutes to public transport", the intervals of the trains will be increased, lines extended, and new rail routes opened up. A special focus is on optimizing the bus network. And Hamburger Hochbahn has planned and prepared this with the support of the Mobility Institute Berlin. Oliver Rübel was responsible for the project as head of service planning at Hamburger Hochbahn, with Niklas Hoffmann from the Mobility Institute Berlin supporting him as a consultant. Julia Beumer, Head of Sales at DILAX, talks to these two guests in the next edition of DILAX Lab.
Where to start with such a large project? What data is important for planning and how does the urban development perspective factor in? What levers are needed to make public transportation faster? Register here and join the live discussion with the experts on October 28 at 2pm CET. The webinar will be held in German. If you have any questions or feedback, we look forward to receiving your email at: webinar@dilax.com.