Digital Revolution in Public Transit - Theory to Practice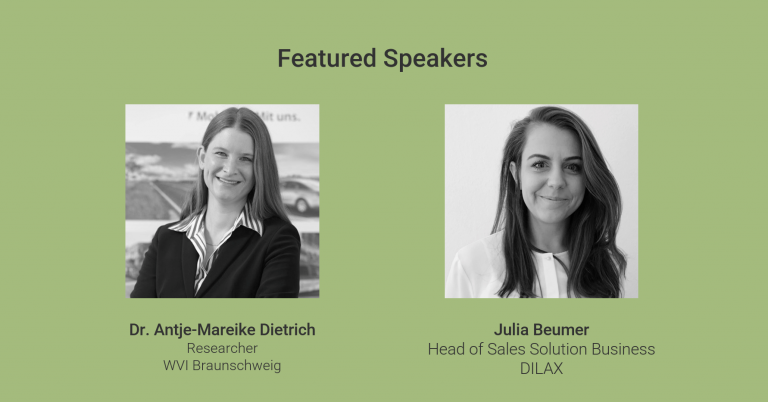 Using data wisely
Webinar on November 26th, at 2 p.m. (CET)
While the digital revolution is over in other industries, it seems to be just at the beginning in public transit. This is not because there is too little data in public transit. On the contrary, there are many data sources, such as APC data, timetable data and mobile data. There are also other new data sources, e.g. WiFi, bluetooth and apps. They are just used far too little. The mFund Project Mobile Data Fusion of the Federal Ministry of Transport in Germany wants to change that.
For two years, Dr. Antje-Mareike Dietrich has been carrying out the research project entitled: Determining passenger demand based on APC, WiFi, Bluetooth and mobile data (Mobile Data Fusion). The aim of this project is to know and understand how passengers decide to take buses and trains, when they get on, where they change trains, and how they arrive. An Origin/Destination matrix is an important tool to identify important insights from the merged data sources.
What do passengers want? And how long does it take to get that?
But in the end, the researching partners also want to know more about passenger behavior: how often does someone use public transit, how do the routes vary, under which conditions does it get full on board and where exactly? It is clear: the answers can be found in the various data sources. But together the data becomes even more meaningful.
The Nordhessischer VerkehrsVerbund NVV is available as a project partner for the real world pilot: with test lines and test stops. And tests are already being carried out successfully.
A major hurdle in this project is the question of data protection. This could not be answered at the end of the project, but had to be considered right from the start. One of the first results was therefore "Privacy by Design", a data protection concept that complies with the GDPR in every detail.
In the DILAX Lab, we talk to Dr. Antje-Mareike Dietrich about her research. We want to know how well the new data evaluation process is already working, how is data causing public transit companies to act faster and better? Because it is obvious that with all the current changes and developments in mobility, public transit already needs new, attractive answers.
You're invited to think with us!
The DILAX Lab takes 30 minutes. If you have any questions that we should investigate further in the DILAX Lab, please tell us what you would like to know via email webinar@dilax.com