Webinar
February 23, 2023, 02:00 p.m. CET
Revenue sharing done right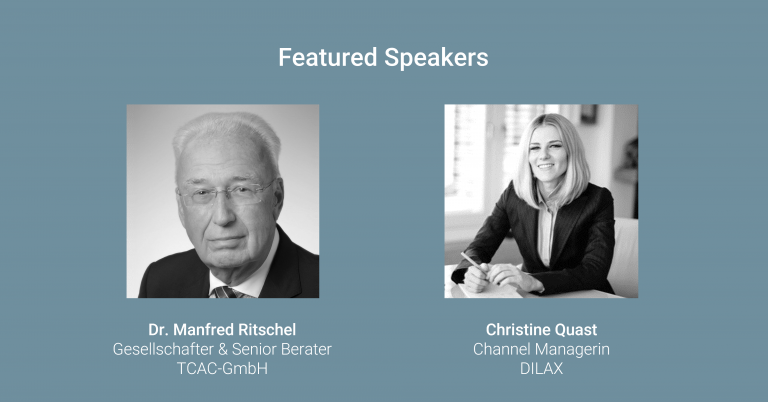 Why and how are revenues distributed among transport authorities? What parameters and models are used for distribution and what advantages does automatic passenger counting offer in this context?
Our host Christine Quast will be talking about these and other questions on February 23rd in the DILAX Lab with Dr. Manfred Ritschel. In his career, he was the operations director and technical director of the Dresden transport operator (Dresdner Verkehrsbetriebe) and has been involved with automatic passenger counting in public transport for around 20 years. Today, he chairs the VDV Working Group on Counting Accuracy and is also a shareholder and senior consultant of TCAC-GmbH in Dresden.
Transport companies and associations must regularly provide statistically reliable figures on the actual use or demand of their means of transport. There are several possibilities and procedures to collect these data. Automatic Passenger Counting Systems (APC) deliver extremely precise results and even the smallest changes and fluctuations are recorded. In times of staff shortages and rising wages, this also makes a lot of economic sense. Of course, APC data can also be combined with qualitative data from customer surveys to make the results even more meaningful.
New age of counting accuracy
Baden-Württemberg, a pioneer in the field of technology-based counting, has for some time now only allowed demand data-based models to calculate revenue distribution. With the new Mobility Data Ordinance and in the context of the Deutschlandticket, it is to be expected that the accuracy of the counting and thus the fairness of the revenue sharing will become increasingly relevant.
Klick here to watch the recording of the DILAX Lab! The webinar is held in German.