Quick help for retailers: DILAX Live Occupancy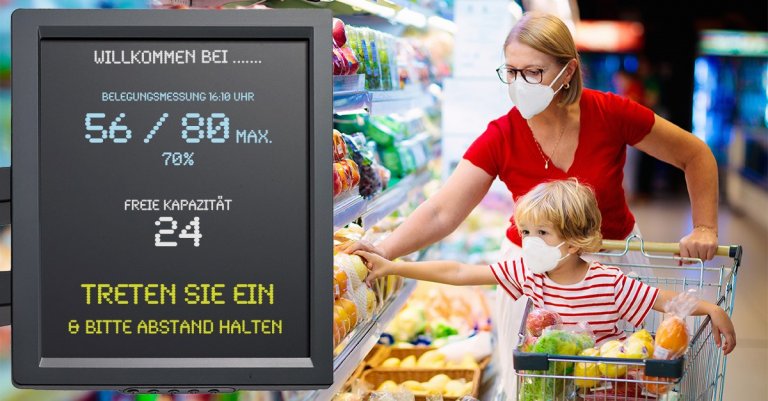 This week, many retailers in Germany may reopen their shops after the corona lockdown. To keep their customers and staff safe in their stores, it is important that they meet #socialdistancing guidelines. Previously, most supermarkets, drugstores or book stores used staff to manage the occupancy within their stores.
The DILAX Retail Analytics experts have already successfully implemented a reliable and efficient solution for our retail customers to measure and display the live occupancy status of their stores.
Our proven and tested solution for Visitor Counting only needs a minor update and additional components such as monitors or traffic light displays in the entrance of a store. DILAX evaluates the precise counting data in real-time and, depending on the requirements, converts it into signals.
We have already implemented this service module in museums, pharmacies and retail stores. The COVID19-pandemic now poses a high demand for accurate occupancy data not only as a service offering, but as a safety measure.
This month, we will make the live occupancy module available for further retail chains in D / A / CH as well as for a Spanish supermarket chain.
Of course, we can also implement this solution for accurate live occupancy measurement also as a stand-alone product.
We support our local dealer
keepdistance #fastsupport #localdealer #occupancymanagement #socialdistancing #flattenthecurve