Restart for Retailers - How to bring people back to the stores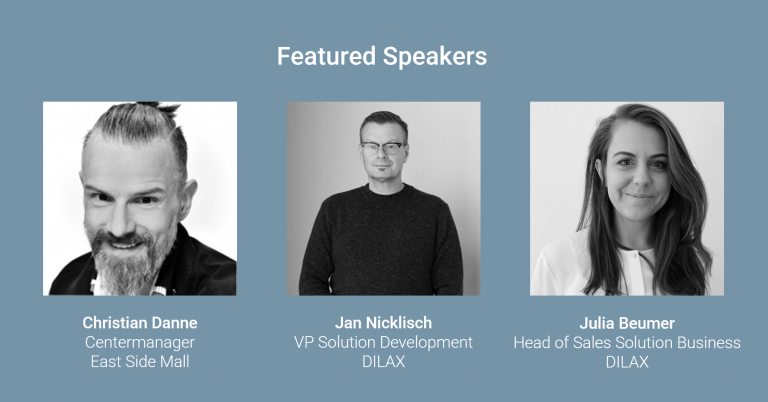 Finally back in the stores
For a long time we had to do without shopping and going out - department stores, malls and pedestrian zones were empty. A new backpack for school, a pair of sandals for the summer or that special gift for a friend's birthday - we wanted and needed to buy something, even if the stores weren't open. The easiest and, in those days, usually the only way: online shopping. With new conditions, quick checkouts and check-in apps, people are finally flocking back to the city centers. But how will shopping change with and through the pandemic?
Is online shopping really the future?
Retailers have long grappled with the fact that online commerce is growing to compete with brick-and-mortar stores. Summer sandals can be ordered online, delivered to your home and tried on there. Sounds simple. The reality of online shopping often looks different. Hours of research on the PC to check out hundreds, if not thousands, of options. Days of waiting for an order that first ends up with the neighbors. Finally trying them on in the living room at home, unfortunately the dream shoe turns out a bit small. So we pack everything up again and take it to the parcel store with a return label. Is this the shopping experience of the future?
Stationary retail creates encounters, opens up spaces for relationships, advice, inspiration and experiences. But how can these parameters be measured? Which KPIs are needed to show the change in retail and respond well to it? What new trends are discernible after the pandemic and how do online and offline retail dovetail with each other?
How data helps to develop the business again and further
We discuss these questions in this DILAX Lab episode in cooperation with the German Council of Shopping Places. Julia Beumer, Head of Solution Sales, talks to Christian Danne. He has been a center manager for almost twenty years. He currently manages the East Side Mall, one of the youngest shopping centers in Berlin. Her second interviewee is Jan Nicklisch, VP Solution Development at DILAX. He is an expert in the Enumeris analysis software, which provides retailers with valuable reports. Jan knows the key requirements of retail from numerous customer projects and observes how retail is adapting to the new desire to store. In a dialogue between practice and product development, we want to explore which KPIs are important now, how data helps to operationally and strategically develop the business again and further.
If you have any questions or feedback on the DILAX lab, please feel free to write us what you would like to know: webinar@dilax.com.