Webinar
Thursday, June 30, 2022
Design meets data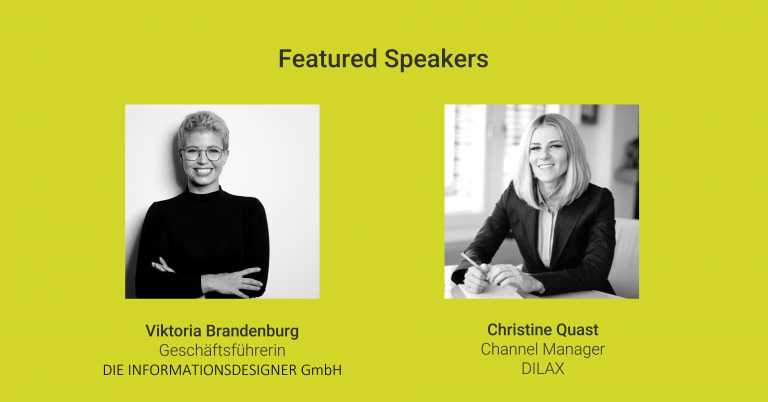 At the launch of the 9-Euro ticket at the beginning of June 2022, many inexperienced rail travelers had difficulty finding their way around the platform or the station. No wonder, because a flood of information awaits them there: Here's a sign pointing to tracks 4-6, there to the cab stand, a loud announcement states changed carriage lines, and makeshift signs explain where to get out despite the main exit being closed. Information is available almost everywhere in public transport - but is it always comprehensible?
Being informed on the way from A to B
Information design is the design discipline that aims to convey information in a way that is easily accessible to all.
"At the end of the day, passengers just want to get from A to B as easily, quickly and comfortably as possible. To do that information and notices such as route maps and wayfinding must be easy to grasp."
says Viktoria Brandenburg. She is the managing director of the agency DIE INFORMATIONSDESIGNER from Cologne, which has specialized in working with public transport.
Design supports orientation
Public transport is part of the services of general interest and must function for all, also for people with impaired vision or the hard of hearing, people with reduced mobility or accompanied by young children or elderly people. Their different needs must be taken into account in transport planning, and this is the task of information design in public transport. It offers visual and acoustic support: font sizes are adjusted so that notices are easier to read, color schemes are chosen so that different information can be easily distinguished, and announcements are repeated several times, also in other languages, so that as many people as possible understand them. In short, good information design is as accessible as possible.
Register now and take part in the discussion with Viktoria Brandenburg on Thursday, June 30 at 2:00pm CET.
"Design is an underestimated force in public transport," says Viktoria Brandenburg. "Some transport companies, for example in Hamburg or Berlin, have already understood this. They incorporate design and a uniform visual language into all activities and products, including timetables, disruption communication, etc., and even use sound branding." This creates a clear brand image, but it also shows: here, the customer is put first and in focus. Design as added value, that's a mindset.
Especially when it comes to the atmosphere and feel-good factor, design makes a big difference. Transportation companies can use this to become more attractive. There is also great potential in combining stationary information such as timetables and route maps with digital information such as real-time occupancy data. Wiener Linien is setting a good example: by 2030, they want to fully digitize all stops and make communication with passengers more flexible.