DILAX at the Autonomy Digital 2.0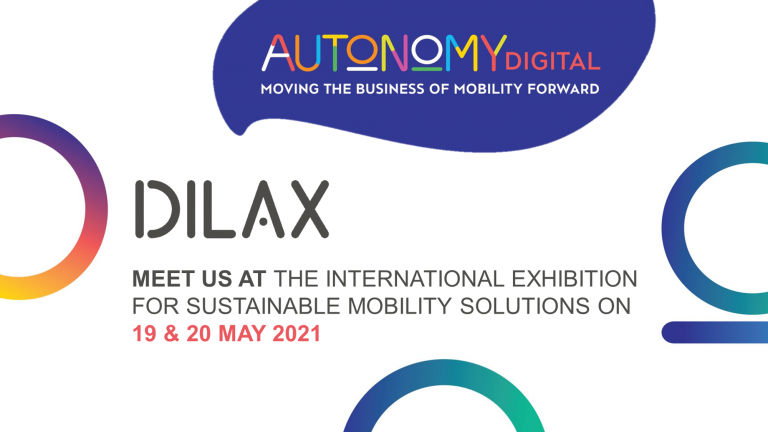 How Local Data drive Accessibility in Public Transport
Join DILAX on May 19 -20, 2021 at the Autonomy Digital 2.0, the international event for sustainable mobility solutions. We will present our new sensor, the SLS-1000, and have an exciting panel dicussion with different experts. Romina Lecherbauer, Sales Manager at DILAX, will talk with our guests about how public transport can be made more accessible for everyone and which role local data can play in this.
Our guest speakers:
Tyler Kreider, Project Manager Mobility Institute Berlin (mib)
Cara O'Sullivan, Inclusive Mobility Design Researcher The Inclusionaries Lab
Krzysztof Wojtasik, Sales Manager Eastern Europe DILAX
We will discuss how public transport becomes more likable and how mobility providers and city planners should re-think the design of their services, in order to accommodate all citizens. Together with our guests we will explore how occupancy data can serve as a basis for sustainable planning to improve mobility services and make public transport more inclusive.